Trimming Made Easy
How to Train Your Horse To Stand For Trimming and Shoeing
Stress-free trimming and shoeing is possible! Learn to communicate with your horse in a way he can understand with this easy to read step-by-step guide.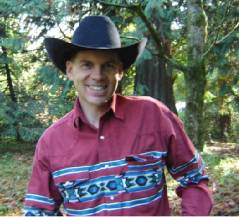 Trimming Made Easy is a fun and easy guide for training your horse to stand still for trimming and shoeing. With these skills you too can experience the benefits of a cooperative horse, not just for trimming and shoeing, but in all your horse training.

Hi everyone, my name is Darren Wetherill, and I am a horsemanship instructor who specializes in equine communication. I communicate with horses using humane horseman tools, and have an excellent understanding of prey animal psychology.
I am a farrier by trade, with a life time of experience working with horses. My mission is to understand the way horses communicate, and to share this with others. I have written this ebook to show people harmonious ways they can communicate with their horses to achieve their desired outcomes.
Having worked with horses all my life, I've found this is one business you can literally get kicked out of.

Let me save you from the pain and frustrations I had to go through with my Training To Trim ebook!


Are you ready to have a horse that will stand patiently for you whenever you desire?
How would you like to have a horse that can pick and hold his own foot up?
Do you want to take your communication to a higher level and be your horse's friend?
Yes, you too can find the magic buttons and get your jobs done with ease !

I can show you how to build your horse's confidence in minutes instead of days, weeks, or years. Your horse can be a pleasure to trim. Farriers will be happy to have you and your horse as a client. Master these skills and save yourself time and money in training bills, and learn how to do it yourself. enlighten yourself with this knowlege and information of master horseman passed down through the ages. You will not only understand why trimming can be difficult, you will learn how to make it easy and fun.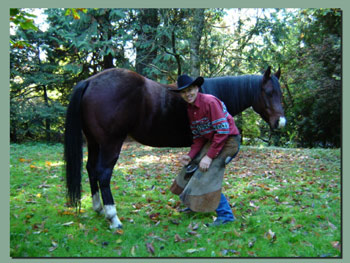 Benefits
The benefits of training your horse to stand for trimming and shoeing include:
-Job can be done fast and easy
-Horse is safer to be around
-Horse is less apt to panic
-More cooperative horse
-Having a calmer horse that looks to you as a leader
-More confident, trustworthy horse
-Your horse business will be more profitable
-Farriers will love you
-Vets will appreciate your skill level, and be able to do their jobs better




Communicating makes trimming and shoeing a breeze!
There can be magic in your relationship with your horse. Let me show you the artful way of communicating with your horse in his language.
In this 34 page Trimming Made Easy ebook I explain how to motivate your horse using comfort/discomfort techniques that the horse understands. You will learn how to back your horse up to gain his respect, have him relax, and stand still when you want. I detail safe ways to handle and clean your horse's feet, and picking the horse's foot up with ease. Read this ebook and learn how to build your horse's confidence in you, establish the leadership role, and develop a willing attitude in your horse.
· Train your horse to stand still using mutual understanding rather than trimming chutes and harsh restraint methods
· Increase your effectiveness in communication based on prey/predator psychology
· Learn how to communicate with your horse in a way that builds trust
· Use techniques that allow your horse to be calmer and more trusting after training
Whether you are a beginner or advanced horseman, you can benefit from this ebook's advanced methods and have trimming and shoeing be a breeze. This resource can be used as a solid reference at any stage in your horse's career. Once you learn these skills you can benefit from them for the rest of your life.

This valuable resource is delivered in Adobe PDF format, and is compatible with both Mac and PC computers.


100% Satisfaction Guarantee
I offer a 100 percent 30 day money back guarantee, no questions asked. If you are not happy with this ebook you can return it for a full refund, no hassle, no fuss. I am convinced you will benefit from what I have to share - just see what others are saying about my ebook!




Visit my blog at URL: http://www.horsemanship.typepad.com where you will find additional information that can enhance your horsemanship knowledge!


Testimonials~

"I laugh at myself when I think back at how much struggle and effort it was for me to just trim my Belgian team. Now I can trim or have them shod and enjoy the process, thanks to Trimming Made Easy." Jerry Bidell

"Just getting my horse's foot off the ground was hard, now it's like magic! Just squeeze the chestnut and voila!" Anne Fabrick

"As a new horseman I learned how to get my horse to lift his foot by squeezing the chestnut and having him lifting it for me. As I look around I'm surprised to see how many other people struggle with this simple maneuver - even my vet didn't know how to do this!" Mariah Hunter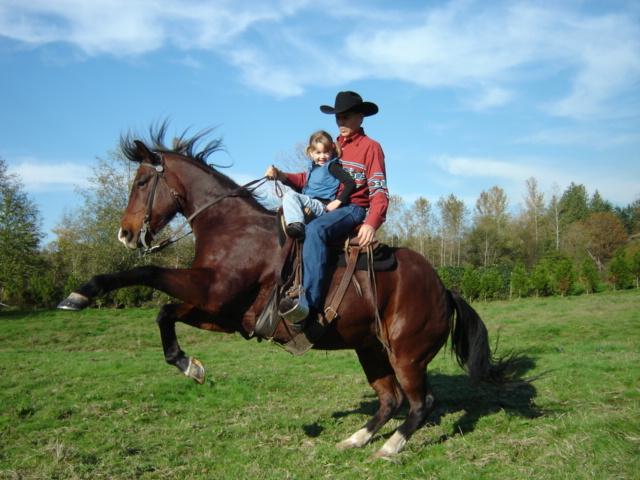 Learn More About Darren~
People watch me interact with horses and say it looks like magic, and that I'm a wiz with horses. That's where the name Horse Wizard came from.
I was raised in an environment where horses were a necessary part of making a living. I grew up driving draft horse teams and riding stock horses. After becoming a farrier and getting kicked around dealing with disrespectful horses, I embarked on a quest to find an effective way to communicate with horses.
I sought out the best horseman and horsemanship instructors in North America, to develop myself as a true horseman. I have studied with several master horsemen such as Ray Hunt, Lee Smith, and Pat Parelli. I graduated from Parelli's horsemanship training program and have read every book possible on the subject of horsemanship and communicating with horses.
In addition, I have trained numorous young horses and re-schooled dozens of older horses that people perceived as problem horses. All horses and mules have responded well to these techniques in my experience.
I would like to share what I have learned are the easiest ways to prepare your horse for trimming and shoeing. What I am sharing works with every horse, because it's how horses have always communicated.